Multi-vendor Marketplace is an eCommerce platform that connects buyers & sellers under one roof.
What is a Multi-vendor Marketplace?
Multi-vendor Marketplace is an e-marketplace platform where you can register distinctive sellers & let them list their products on your marketplace. You can be a pioneer of the Top Brand's class by trunking the Shopify Store with Shopify Multi-vendor Marketplace. At CartCoders, we help you reach the brand identity with Shopify multi-vendor marketplace.
Are you looking for the best eCommerce platform to create an Amazon-like multivendor marketplace?
Having multiple vendors on your eCommerce website is a fantastic way to offer a variety of products to your users. The vendors each have different qualities, and many will offer the same products at competitive prices. Building competition among vendors encourages them to offer the best prices for their products, which will ultimately benefit your users. With a multivendor marketplace, you can earn a good commission on every sale.
10 Best Shopify Multi-Vendor Marketplace Apps
Have you ever dreamed of incorporating a multi-seller marketplace into your existing eCommerce store? If yes, then this article will guide you to understand the Best Shopify eCommerce platform.
What are the best Shopify multivendor marketplace Apps? In today's post, you get the 7 top multi-vendor eCommerce marketplace platforms.
1. Multi Vendor Marketplace
Convert your ECommerce Store to a Fully Fledged Marketplace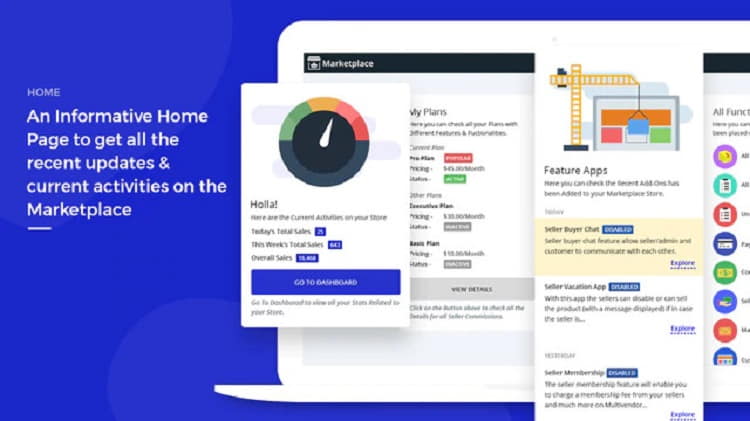 Multi Vendor Marketplace:- Best Shopify Multi Vendor Marketplace App
Now in the Multivendor Marketplace app, Seller Time Slot Management
This module is a great tool to convert your shop into a fully functioning marketplace. It facilitates the process of adding sellers and keeping track of their sales. Sellers (or vendors) can have their own profile and collection page with a variety of products. Admin (or merchant) can easily set individual commissions and global commissions for all the sellers.
Devloped By:- Webkul Software Pvt Ltd
Download:- Link
Reviews:- 4.3/5 by 510 Users
2. Jetti
Dropship & multi-vendor marketplace automation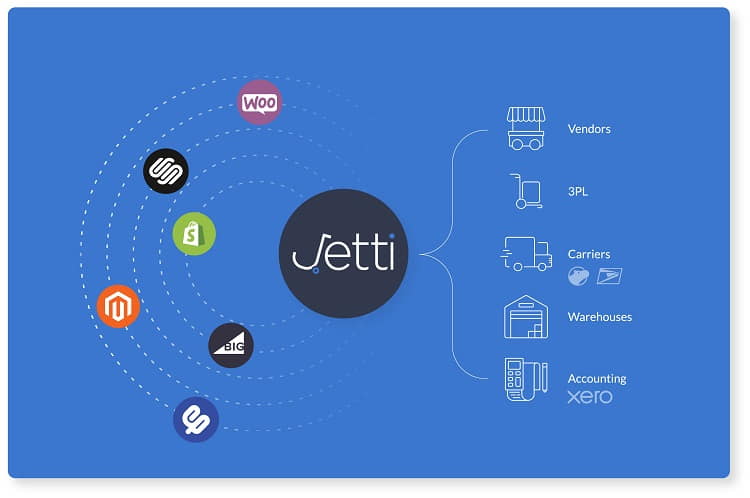 Jetti:- Shopify Multi Vendor Marketplace App
Automatically put your orders in your vendors' stores, integrate with all major platforms, pay vendors, sync inventory updates and so much more!
Also Read:- Top 10 Best Shopify Page Builders Apps 2022 (Free & Premium)
Sync inventory, orders, shipping & payments between your Shopify store and all major eCommerce stores. Advanced multi-warehouse inventory management. Fully automate dropship & in-house operations. Custom vendor integrations are available. Inventory syncing & pricing updates to your Shopify store. Automatic fulfillment updates are pushed directly to your Shopify store. & more
Developed By:- Jetti
Download:- Link
Reviews:- 4/5 by 210 Users
3. ShipTurtle Multi Vendor
Multi-Vendor Marketplace Automation + FedEx Delhivery Bluedart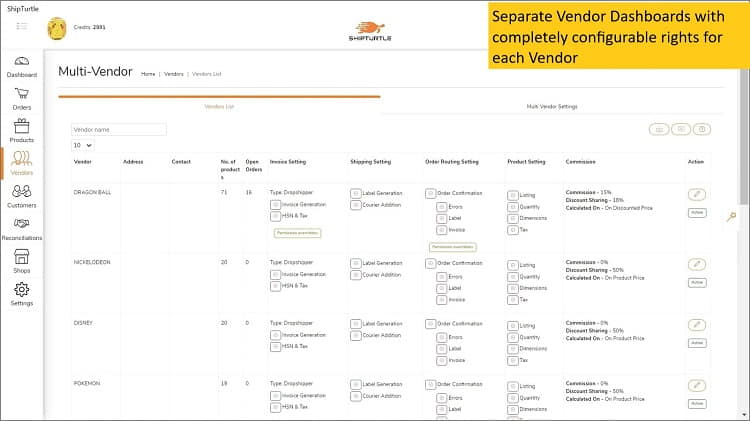 ShipTurtle Multi Vendor:- Best Shopify Multi Vendor Marketplace App
Install ShipTurtle to automate Shipping, Tracking, and Invoicing for hundreds of orders in seconds. Easily convert your store to a Multi-Vendor or Multi-Seller Marketplace / Dropshipment store by automating order splitting and routing. Our USP is our unparalleled support system.
ShipTurtle is uniquely designed to work for stores with single as well as multiple fulfillment centers (multi-vendor stores or multi warehouses). Features for multi-vendor stores are listed at the end.
Developed By:- Shipturtle Apps
Download:- https://apps.shopify.com/shipturtle
Reviews:- 4.6/5 by 240 Users
4. Order Fulfillment Guru
Split & route multi-vendor orders + location. Multi-store sync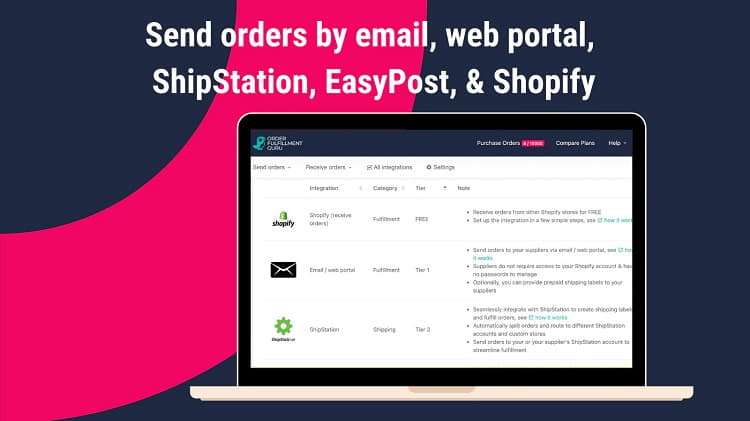 Order Fulfillment Guru:- Shopify Multi Vendor Marketplace App
Do you work with multiple Shopify locations, stores, resellers, merchants, vendors, warehouses, drop shippers, suppliers, 3PLs, or fulfillment locations?
Order Fulfillment Guru can help you easily manage your order fulfillment workflow, including Auto-assign orders to Shopify locations based on advanced rules, Automatically split & route orders to fulfillment partners. Sync products, inventory, and orders between Shopify stores
Developed By:- Cork Labs
Download:- Link
Reviews:- 4.9/5 by 56 Users
5. Duoplane
Multi-vendor dropshipping and 3PL automation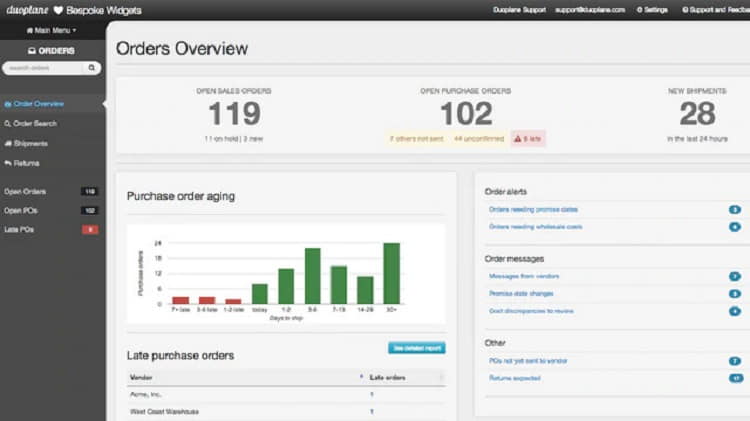 Duoplane:- Shopify Multi Vendor App
The Duoplane connector for Shopify seamlessly integrates your Shopify store with your Duoplane account to automate communications with all of your dropship suppliers and 3PL warehouses.
No-touch order processing: Send orders to your suppliers with zero effort. Duoplane connects to Shopify and automatically splits orders into vendor purchase orders, routing them to the right supplier or warehouse. Tracking information flows back to Shopify and to your customer. Support for all types of vendors: Whether your supplier is a small company with limited technical ability, or if they are a large distributor with strict integration requirements, Duoplane can help.
Developed By:- Duoplane
Download:- Link 
Reviews:- 4.7/5 by 210 Users
6. Vendor Den
Multi-Vendor Management Tool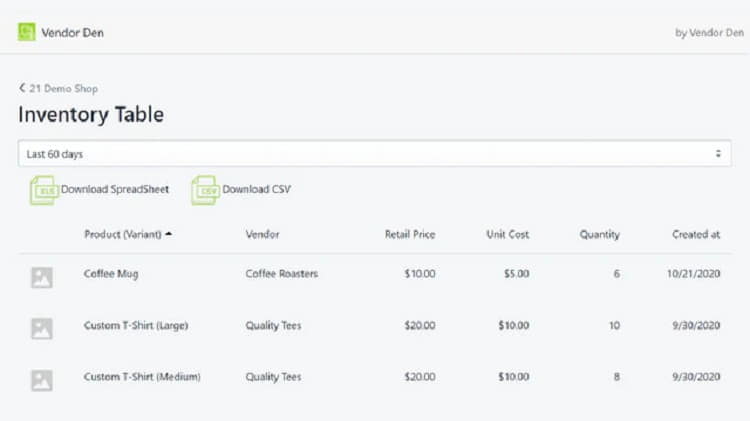 Vendor Den:- Best Shopify Multi Vendor App
Easily split and pay vendors their commission when their products sell in your store. Shops that adopt a consignment business model will find this app useful. Instead of keeping track of the money that you owe all of your vendors separately from your Shopify store and sending them updates on sales and inventory, you can use Vendor Den!
Developed By:- Vendor Den
Download:- Link
Reviews:- 1/5 by 1 User
7. Vendor Consignment
Automatically track multi-vendor commissions and payouts.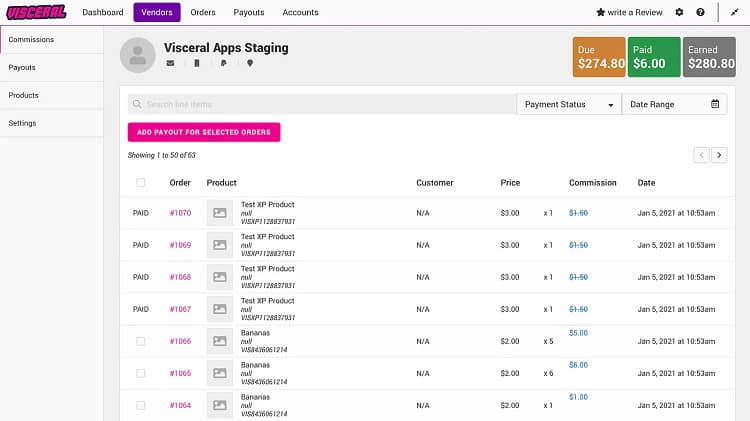 Vendor Consignment:- Shopify Multi Vendor Website App
Visceral App's Vendor Consignment is a vendor/consigner commission and reporting app. With this app you will be able to automatically track vendor commissions and record payouts.
With Vendor Consignment we want to help you run your business the way you need to run it. We give you the tools to be as customized as you need to be.
With our app, you can provide your vendors with your own branded portal to view their commissions and products. We will be listening closely to feedback and adapting the app to that feedback so please review the app or email us with any requests you may have.
Developed By:- Visceral Apps
Download:- Link
Reviews:- 4/5 by 134 Users
8. Vendor Payout
Easily split your sales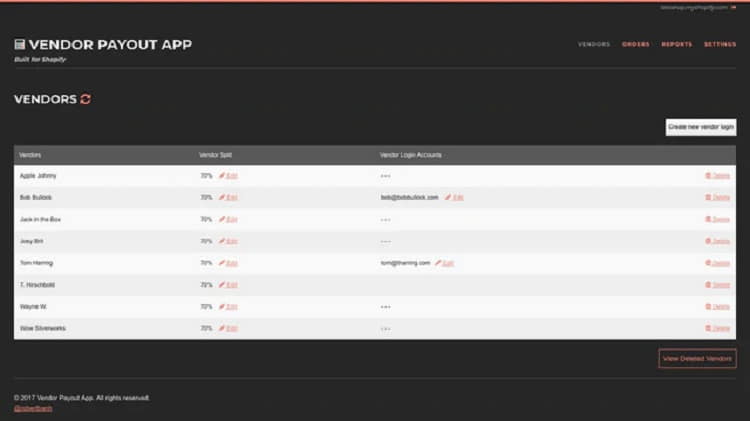 Vendor Payout:- Best Shopify Multi Vendor Website App
Easily split your sales and profit for each vendor
If you work with merchants, artists, third-party vendors, or have an affiliated program, then this will save you countless hours of running reports and splitting royalties. We've been running VendorPayout on Shopify since 2014. We're one of the most trusted apps and well-loved by our clients.
No two stores are alike. If you have custom deductions or special rates for certain vendors/products, please contact me. There are also custom pages for vendors to view current inventory and extra information. VendorPayout will sync the last 250 orders from the time you installed the app. Afterward, it will sync all your orders going forward. If you need VendorPayout to calculate orders before your install date, please contact me.
Developed By:- Robert Banh
Download:- Link
Reviews:- 4.9/5 by 154 Users
9. Vendors logo
Give your vendors a face today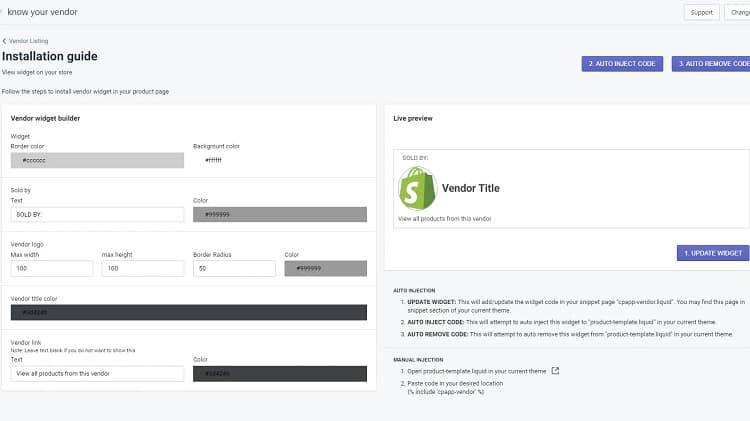 Vendors logo:- Best Shopify Multi Vendor Website App
Vendors are the most important assets of an e-commerce business and a key point of up-selling, cross-selling, and customer retention. If your marketplace is still lacking a vendor's image then you can give Your Vendors an identity using this app and let your customers purchase more products from the same vendor.
This app will allow you to show a clickable vendors logo and a vendor title on your product page. With our automated code injector, you can easily inject code without any coding skills. You may have unlimited vendors images in your store without any limitation.
Developed By:- Charanpahariapp
Download:- Link
Reviews:- 4.7/5 by 4 Users
10. Multi Seller Marketplace - Best Shopify Multi-Vendor Website App
Convert your online web store to a perfect marketplace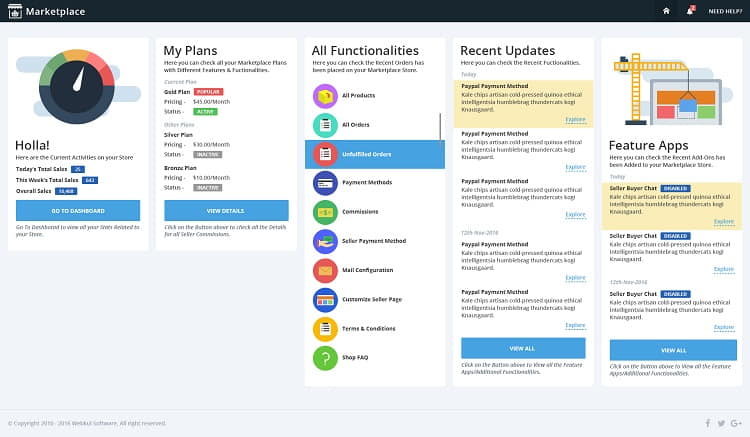 Multi Seller Marketplace:- Best Shopify Multi Vendor Marketplace App
Multi-Seller Marketplace is an app that enables you to convert your Shopify store to a perfect marketplace with multiple sellers (vendors/merchants).
Create/manage vendors. Create/manage product categories (or collections). Create/manage products, admin can review and approve/reject (either set auto-approval or manually) the products uploaded by the merchant. Manage orders and also can remind merchants of particular orders. Manage store settings like portal header, either admin can set text or store logo as header.
Developed By:- Softpulse Infotech
Download:- Link
Reviews:- 3.2/5 by 127 Users
Your Turn
It's never been easier to install and run an eCommerce site. The best eCommerce platforms accommodate online sellers in every category—regardless of industry, inventory size, or sales volume.
Most eCommerce platforms do a decent job. There is a handful we'd warn you to think twice before committing to, including Magento, Open Cart, Jigoshop, ePages (1&1), WP Ecommerce, CoreCommerce, and Big Cartel. There are much better options available at similar price points. Still, many people use and love these platforms.
Finally, if you are in the process of switching platforms, check out Shopping Cart Migration.
Not sure what the best eCommerce platform is for you? Drop me a comment below!
Related Links