First impressions always matter. Whether you are launching a new store or a new product, a first impression could break or make your journey. This holds just as right for companies on the internet as the Customer behavior is constantly improving, and users' attention span has reduced. 
Looking for the best Shopify page builder app in 2022? Shopify page builders can help you build and customize the perfect Shopify eCommerce website development without editing a line of code. These days, you don't need a Shopify programming coding in web design to create the perfect Shopify store; you just need the right Shopify page builder. Here we have prepared a list of the top 10 best page builder apps for your online Shopify store containing everything you can create landing pages, promotional & infographics with zero hassle.
What is a Shopify Page Builder App?
A Shopify page builder app is a third-party app or plugin that helps you to customize the landing pages or design new product pages for your Shopify store. These page builder apps provide more extensive features and usage than those offered by Shopify store's default page builder & come with few restrictions than the platform's pre-built  Shopify themes. You create your product page by dragging and dropping elements onto a page template, By the use of Shopify page builders you can customize page headings, paragraphs, images, buttons, lists & more. 
Top 10 Shopify Page Builder Apps 2022
1. PageFly Landing Page Builder
Build Landing, Product Page. Compatible with Online Store 2.0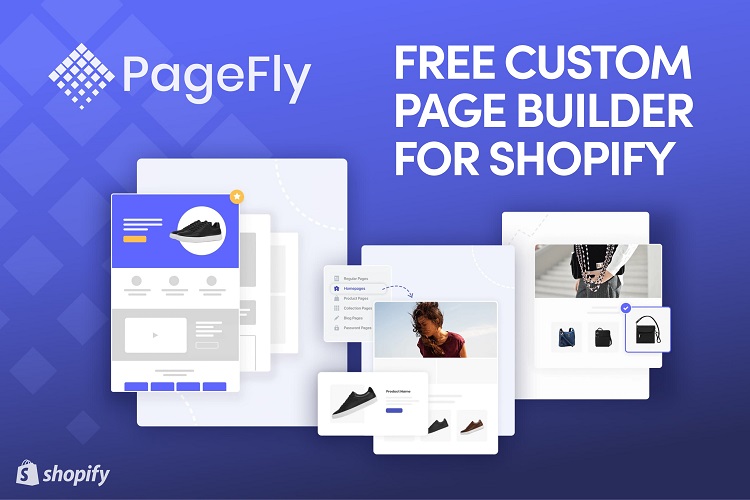 PageFly Landing Page Builder
Whether you are a small or medium-sized business, or even a Shopify Plus brand, with PageFly, you can publish high-quality pages and manage your site with confidence and utmost control. Upgrade/downgrade your plan at any time but still, keep your pages LIVE. You wouldn't want to miss this bargain. Trust us!
2. Page Studio Page Builder
#1 Best Shopify Custom Page Builder App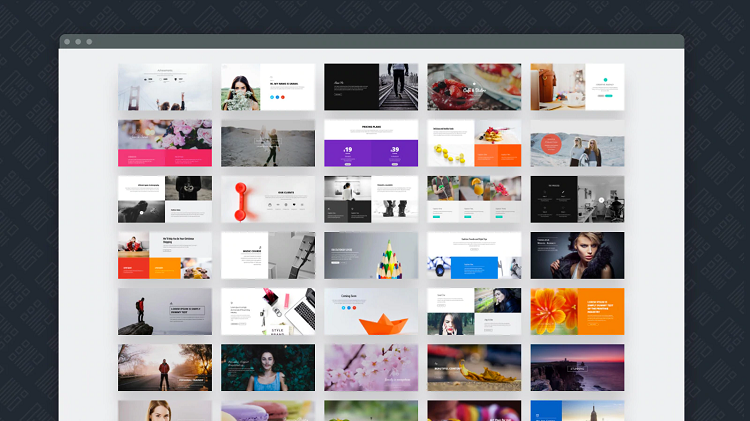 Page Studio Page Builder
Design beautiful pages by dragging and dropping. You don't need to learn how to code to look your best online. Page Studio makes it easy to start creating any kind of Shopify page including email landing pages, "about" pages, homepages, "contact" pages, FAQs, story pages, and many more!
Now you can drag and drop eCommerce optimized elements to design beautiful pages that are as unique as your brand.
3. Shogun Landing Page Builder
Theme design page editor for blog, product pages & contact us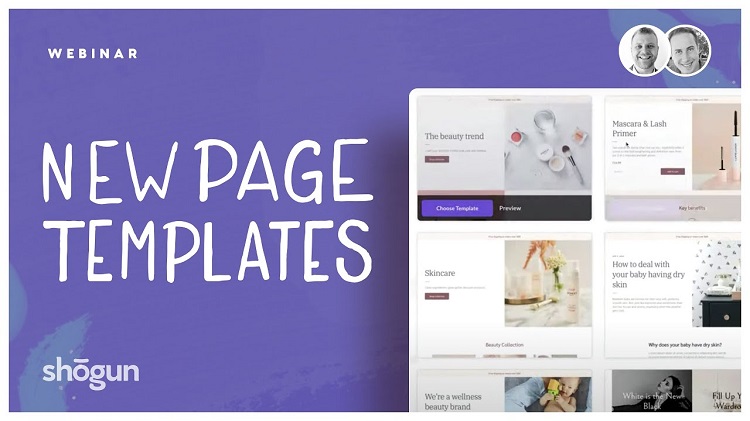 Shogun Landing Page Builder
Build Your Store, Your Way. Create stunning, fast-loading storefronts that drive more conversions, revenue, and brand loyalty. Install Page Builder and see why major DTC brands like Chubbies, K-Swiss, MVMT, Leesa, FILA, and The Ridge use Page Builder to create exceptional experiences for their customers.
4. Zipify Pages Builder & Editor
Build High-Converting Sales Funnels, Product & Landing Pages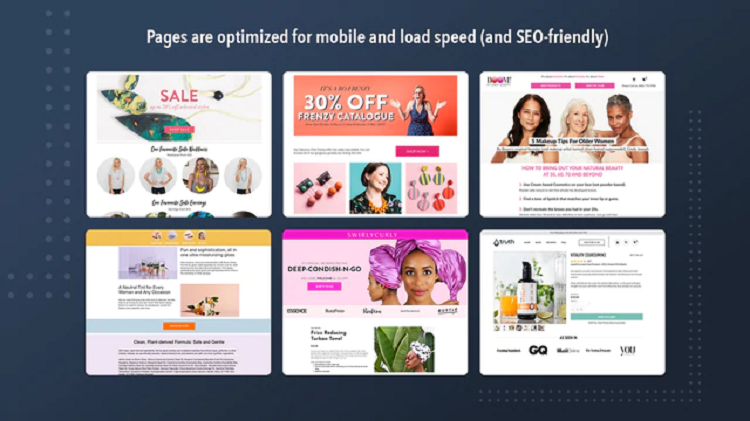 Zipify Pages Builder & Editor
Create Smarter Sales Funnels & Landing Pages for Your Shopify Store. With Zipify Pages, you can launch better campaigns more quickly for more profit — without a designer or developer! Copy the most profitable pages from our multi-million dollar eCommerce store. We test what works and we put our best templates into Zipify Pages.
100% Risk-Free Guarantee - Zipify Pages comes with a full 14-Day Trial. If for any reason you are not delighted with your purchase, simply remove the app before your trial ends and you will not get billed.
5. Tapita Page Builder
Easily build your landing pages, homepages & more in minutes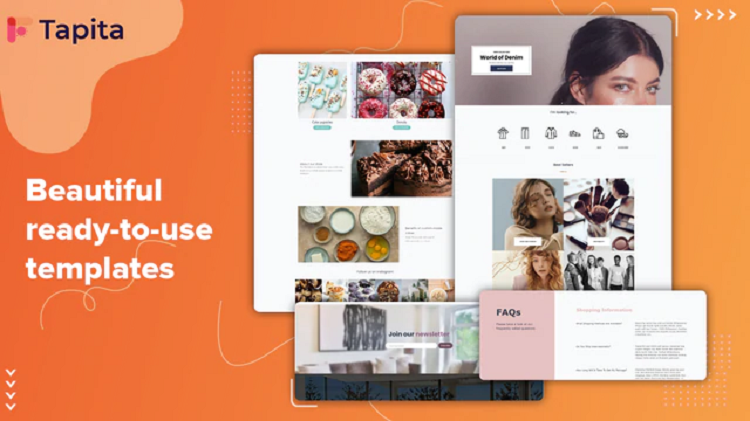 Tapita Page Builder
No-hassle, flexible and affordable. Easily drag-and-drop with our rich template, elements libraries & tweak any codes if needed. Also, all pages are highly-responsive and already optimized for speed for you to publish confidently.
Use our free plan to build pages with no element restrictions. What's better? The pages stay yours & yours forever even if you do not pay for premium service.
6. Automizely Page Builder
Landing Page, Product Page, Blog, About Us, Contact Us, FAQs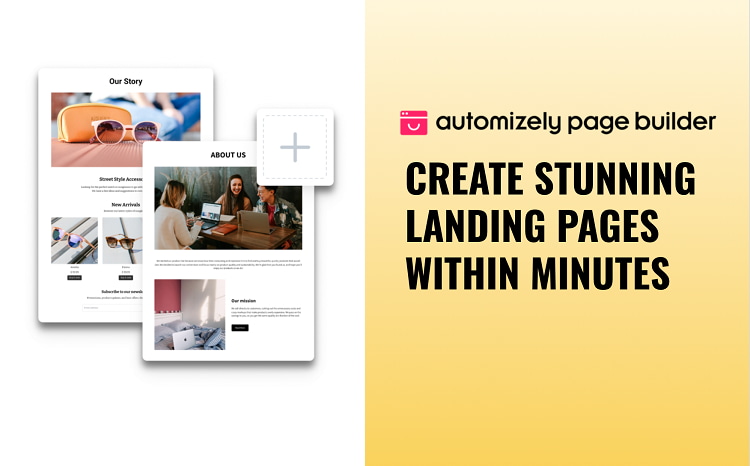 Automizely Page Builder
Automizely Page Builder is a simple and effective way for any e-commerce retailer to build their business. Create stunning landing pages from scratch. Customize them the way you want with professional-looking templates and publish them in minutes.
Delight your customers and drive a greater ROI this holiday season with 16 new stunning Thanksgiving, Black Friday and Cyber Monday inspired templates. Make your page easy to discover and ensure that traffic doesn't bounce thanks to fast load times, SEO optimization, and mobile responsiveness. They are fully compatible with Shopify and Online Store 2.0.
7. GemPages Landing Page Builder
Custom Product, Home Pages & more w/o code, just drag & drop!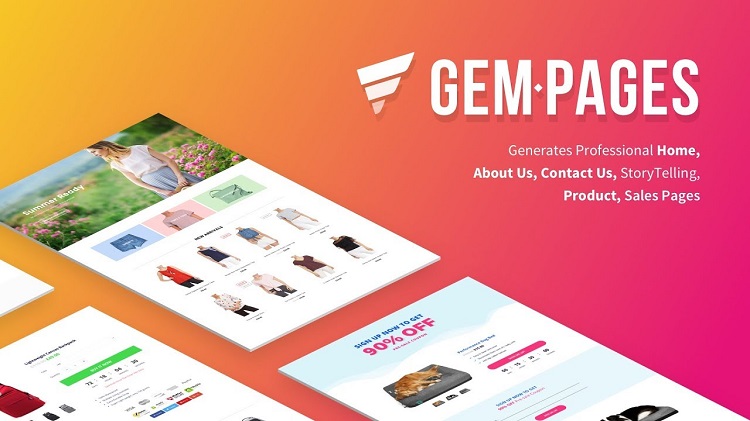 GemPages Landing Page Builder
Build your brand & tell your story no matter who you are. Simply drag & drop to design professional-looking and sales-boosting sites. No coding is required (unless you want to).
The best part? All published pages are kept LIVE even after the trial! 50+ pre-made templates catered to every marketing & sales need Lead Generation/Capture, Click Through, Waiting List & Coming Soon, Discount & Coupon, Contest & Giveaway, Thank You & Confirmation, Storytelling, etc
Integrate with top apps in the market for social proof, product options, upsell & cross-sell, order tracking, push notifications, email marketing, subscription, reviews & ratings, etc. with ease
8. LayoutHub - Easy Page Builder
Create Landing, Product, and Blog pages in less than 10 mins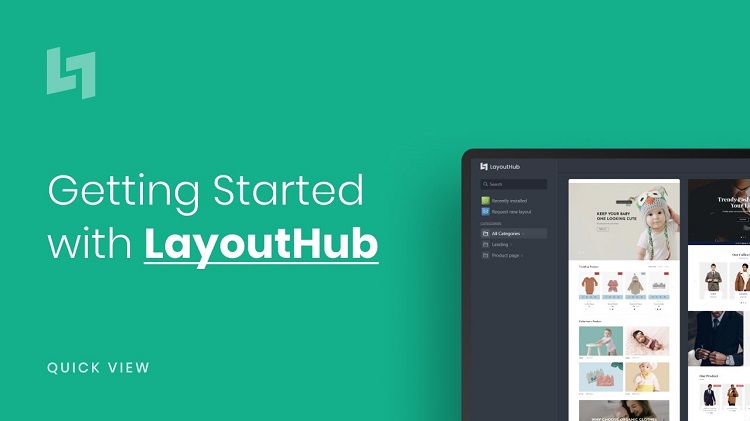 LayoutHub ‑ Easy Page Builder
Our mission is more than creating a page builder tool. We work for the purpose of helping online store owners create professional websites with high conversion rates. And we understand that your main job is business, not to spend hours designing websites yourself.
LayoutHub is an easy page builder that helps merchants quickly set up an online store with any kind of page type by using our library of pre-designed layouts and blocks. Based on all pre-made templates you can easily import a complete page layout or insert each individual block in any position of the page.
With LayoutHub you can create a landing page, the home page, product page, sales page, collection page, about-us page, contact-us page, blog list page, blog detail page, FAQ page, 404 page, Coming soon page.
9. Hypervisual Page Builder
Beautiful landing and product pages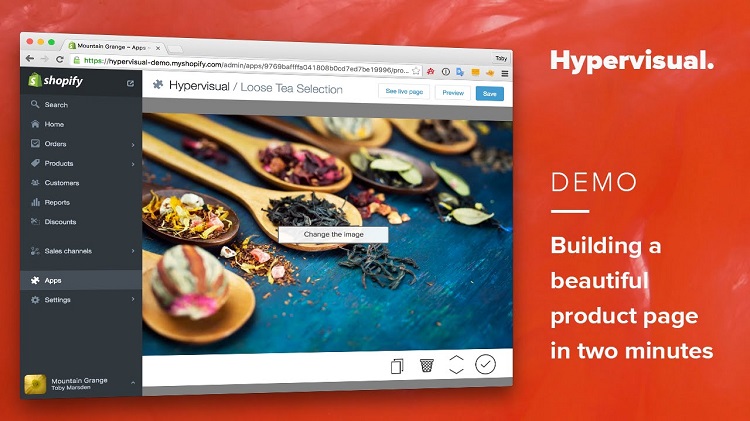 Hypervisual Page Builder
We've built dozens of online stores for successful eCommerce businesses, and we're store owners ourselves.
But we've always wondered... what if we could break out of the template, and make each of our pages look amazing?
Creating custom HTML code for every product and every landing page just took too long and was too fiddly. There had to be a better way. So we built Hyper visual, for creating the world's most beautiful eCommerce pages. It works for products, collections, blog posts, and pages, as well as your homepage, so you can build beautiful landing pages in a snap.
10. Buildify Landing Page Builder
Create landing pages, product pages, blogs with drag and drop.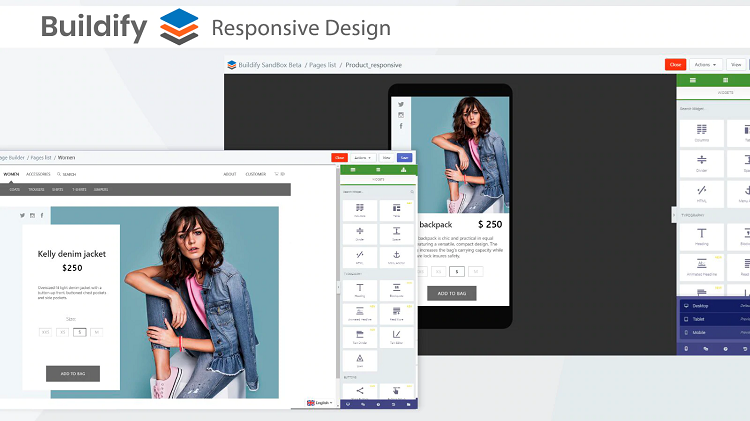 Buildify Landing Page Builder
Buildify is a drag-n-drop page builder allowing to create custom landing pages, customize collection, product, and blog pages in an intuitive manner requiring no coding skills from the user.
Install Buildufy to explore the galore of templates, features, and analytics tools and find out why 1000+ stores choose us. The page builder is absolutely intuitive. Customize pages easily by simply dragging and dropping the widgets without any design or coding skills.
Buildify introduces 80+ widgets to choose from. Add, edit, delete or duplicate elements without any changes in the code. Creativity and the desire to produce great design are only requirements. You get the following widgets at your disposal. Involve customers into your content creation through comments and social media which may be embedded into the content via social media widgets.
Whilst these are 10 popular Shopify page builder apps in 2022, it's worth noting or little that the best option for your Shopify store will depend on your own circumstances. Since all ten of these apps offer free customization, free trial, or a paid subscription, it's best to them out for yourself.
We know that finding the right Shopify app can be daunting. These are the top 10 best page builder apps we found during our research, and we honestly hope one of them is the right one for your Shopify store.
If you think there's an excellent Shopify Page Builders app worthy of this list, fill up our contact us page. Until then, happy growing!