NGO in Mumbai:- List of top 10 best NGOs in Mumbai, Find reviews, ways to donate and volunteer for nonprofits, charities & NGOs in Mumbai, Maharashtra, India.
Looking for the top-rated NGOs in Mumbai? There are hundreds of NGO serving child education, help poor people, charitable orientation, service orientation, child rights services, empowering orientation services, participatory orientation in Mumbai.
As the biggest and one of the wealthiest cities in the India, Mumbai is going to attract its share of NGOs. Some will be NGO dedicated to aiding the citizens of Mumbai itself, while others seek to help people and communities in other countries. Similarly, Mumbai's NGOs represent a diverse array of concerns from women's rights to protecting rainforests to helping the poor.
Top 10 NGOs in Mumbai
1. Udaan Welfare Foundation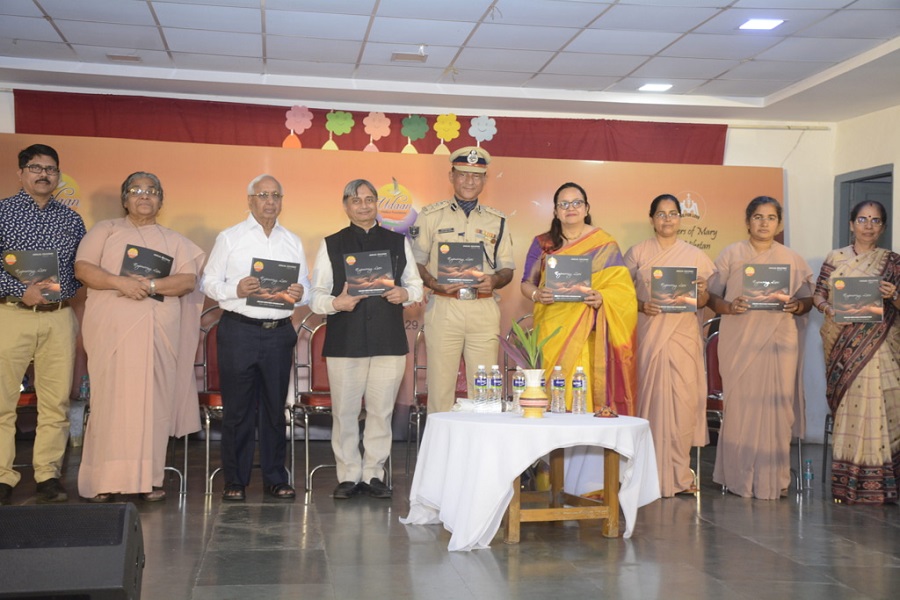 Udaan Welfare Foundation was seeded on 16th March 2008. The Foundation is a Non Profit Organisation and is a registered Society and Trust since October, 2008 with the Charity Commissioner, Mumbai.
Udaan is also registered with the Ministry of Home Affairs, New Delhi for receiving donations from Non Indian Passport holders vide – FCRA registration no. – 08404023. Our projects are mainly in and around Thane, Mumbai.
Udaan is also registered for accepting foreign donations with the Ministry of Home Affairs for NON INDIAN PASSPORT holders vide FCRA regn. no.  08404023.
Address:- 4, Savitha, 70, Pestom Sagar, Main Road No. 2, Chembur, Mumbai 400089, Maharashtra, India.
Contact No:- +91 9819033773
Programs/Services:- Education, Wellness & Welfare, Health & Nutrition, Environment
Email:- info@udaanwelfare.org
2. Youth4Jobs Foundation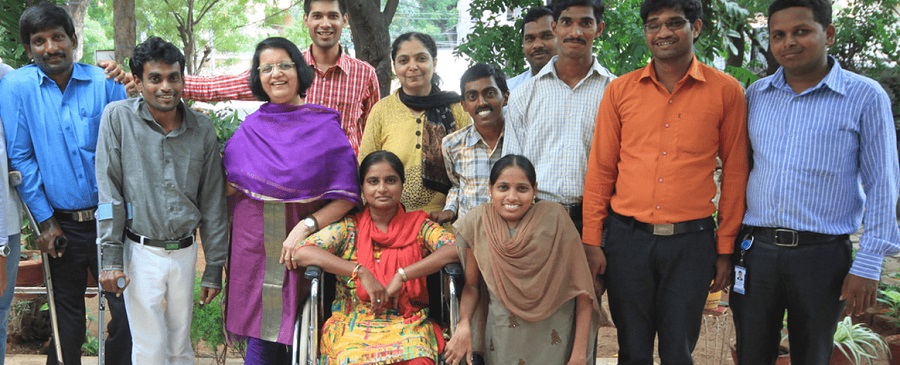 The Youth4Jobs team has a mixture of professionals drawn from various backgrounds all knit together with a passion of making a difference to the lives of the disabled. Inclusion and diversity is reflected in the team. Out of the 185 strong team, 15% with disability and 30-40% are young women. 70% of the team is below 35 years of age, full of ideas and enthusiasm. Over the years the team capacity has been built to understand different stakeholders – community, companies, educators and government.
Youth4Jobs focuses on education and employment of persons with disabilities. It is powered by the fact that a job to one member of the family takes the entire family out of poverty in sustained manner. We go where India needs us. Y4J is present in BIMARU states like Jharkhand and Odisha; as well as remote states in the North east.
Address:- 8-2-704/B/21, Rd Number 12, Sai Enclave, Bhola Nagar, Banjara Hills, Hyderabad, Telangana 500034
Contact No:- +91 91000 66100 | +91 99635 50497
Programs/Services:- Village Connect, College Connect, Youth Connect WISE, Y4J Center of Inclusion, Gender and Disability, Partnership Connect, Youth Connect VI, Tech Connect, Art Connect Not Just Art, Corporate Connect, School Connect, Grassroots Academy
Email:- info@youth4jobs.org
3. Abhilasha Foundation

Abhilasha Foundation is a non-profit NGO established under Society Registration Act, 1860 and The Bombay Public Trust Act, 1950, Abhilasha Foundation is a organization benefitting underprivileged children and their families through various projects on healthcare, education, nutrition, shelter, livelihood, women empowerment, child protection, and other social issues.
Abhilasha Foundation works with the society to create positive transformation. Since its inception, the organization has worked to empower vulnerable sections of society, with a particular emphasis on children and women, by providing them with the opportunity to lead a life of dignity and freedom.
Address:- Laxmi Chhaya Bungalow, Plot no: 27-27, RSC 11, Gorai-2, Borivali(W), Mumbai- 400 091.
Contact No:- +91 22 28677820 | 97699 86440 | 98702 34440
Programs/Services:- ORPHANAGE SUPPORT, EDUCATIONAL SUPPORT, MEDICAL SUPPORT, OLD AGE SUPPORT, CALAMITY SUPPORT, WOMEN EMPOWERMENT
Email:- info@abhilasha-foundation.org
3. Apnalaya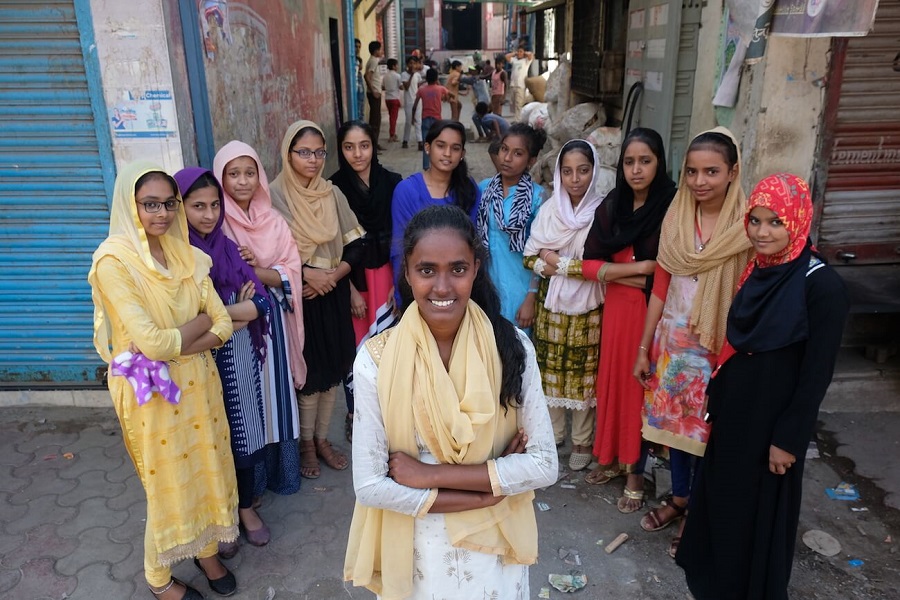 Apnalaya works with the urban poor- Enabling access to basic services, healthcare, education and livelihoods; Empowering them to help themselves; and Ensuring provision of civic entitlements through advocacy with the government.
Enabling access to basic services, healthcare, education and livelihoods, empowering them to help themselves and ensuring provision of civic entitlements through advocacy with the government.
Are you passionate about empowering the urban poor? Keen to explore opportunities for partnership or employment? Do you have some ideas on how we could collaborate? We look forward to hearing from you!
Address:- 417-18, Mahinder Chambers Opposite Duke's Factory, Chembur East Mumbai 400 071, India
Contact No:- +91-22-23539752 | 9833041074 | +91 98330 41074
Programs/Services:- The Urban Poor, Community, Individuals, Government
Email:- admin@apnalaya.org
4. Nanhi Pari Foundation Mumbai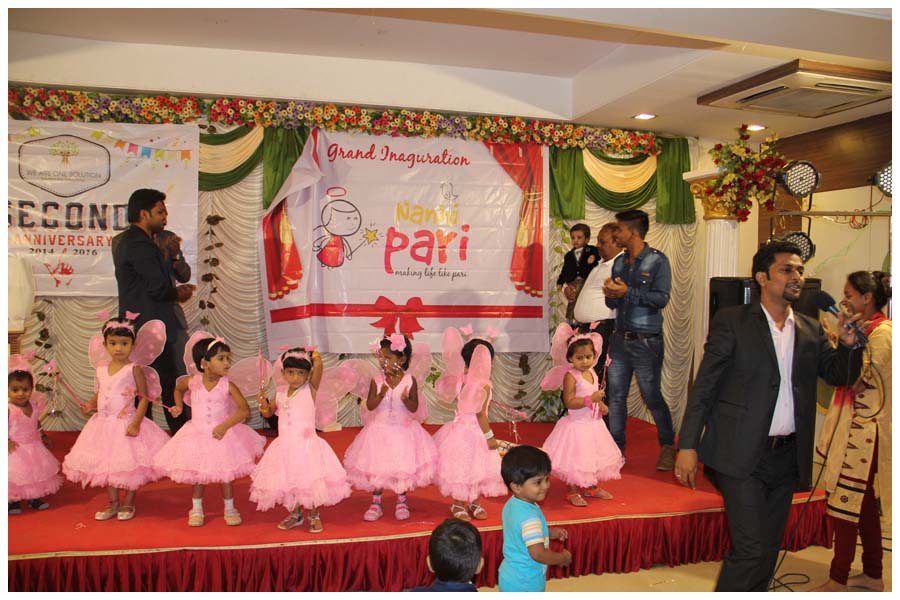 Nanhi Pari Foundation, the best child care NGO in Mumbai has helped needy people in COVID-19. We distributed dry ration kits, cooked food, water & masks to the people who were in need.
This campaign by the best NGO in Mumbai aims to provide a platform where we can raise funds for these families, provide food to low-wage workers and small businesses, and develop solidarity with other organizations doing similar work.
Nanhi Pari Foundation thanks all the Donors for their contribution, love and support and making this world a better place.
Address:- Nanhi Pari NGO,White House, Between C and D Block, Ground Floor, Ranjit Studio Compound, Dada Saheb Phalke Road, Opp Bharat Shetra, Dadar East, Mumbai 400014
Contact No:- 96642 78673
Programs/Services:- Education Support, Medical Support
Email:- info@nanhiparifoundation.org
5. Muskurahat Foundation Mumbai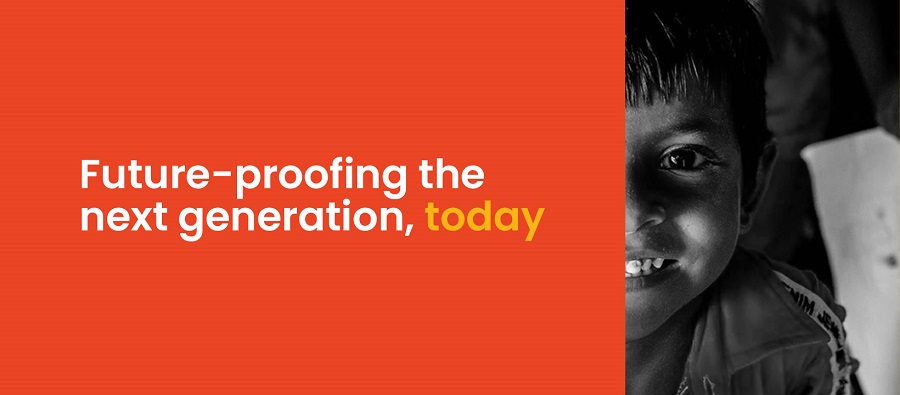 We at Muskurahat, believe that everything we do has some effect, some impact in this world. While we cannot measure the infinite smiles we hope to bring about in the world someday, we intend to keep moving forward on our journey.
It all started with a birthday being celebrated at an orphanage in Nalasopara on June 10th 2014. What followed gave rise to one of 'India's Coolest Youth Organizations' working for a social change. The rest as they say, is History.
Address:- Ground floor, Sidham Bungalow, Plot No. 97, Prem Lane, Off, Mahakali Caves Rd, Sher E Punjab Colony, Andheri East, Mumbai, India 400093.
Programs/Services:- Organisational Skills, Social Consciousness, Entrepreneurial Skills, Leadership, Social Work
Email:- president@muskurahat.org.in
6. Kokan NGO Mumbai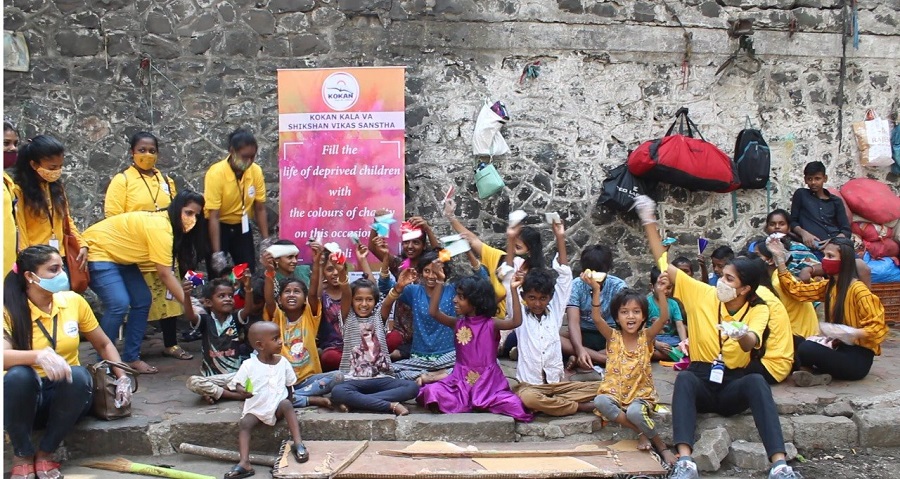 KOKAN NGO is Non profitable Organization in Maharashtra, India devoted to bridging gaps between the fortunate and the not-so-fortunate children and giving them the opportunity to colour their futures. We are a Section 2(15) non-profit charitable organization and our primary goal is to enable underprivileged children to achieve a better life through education.
We sponsor education for children whose families are unable to afford it and also for those children who unfortunately do not have families. We not only help them with their school fees from 5th through grade 12, but also with their uniforms and books.
Address:- Kokan Office , Ground Floor, Near Sai Baba Temple, opp. Sahyadri Hotel Lane, Madhavwadi, Mumbai, Maharashtra 400014
Contact No:- 022 4973 7396
Programs/Services:- Education, Disaster Relief, Skill Development, Health, Orphanage Support Program
Email:- admin@kokan-ngo.org
7. Spark A Change Foundation Mumbai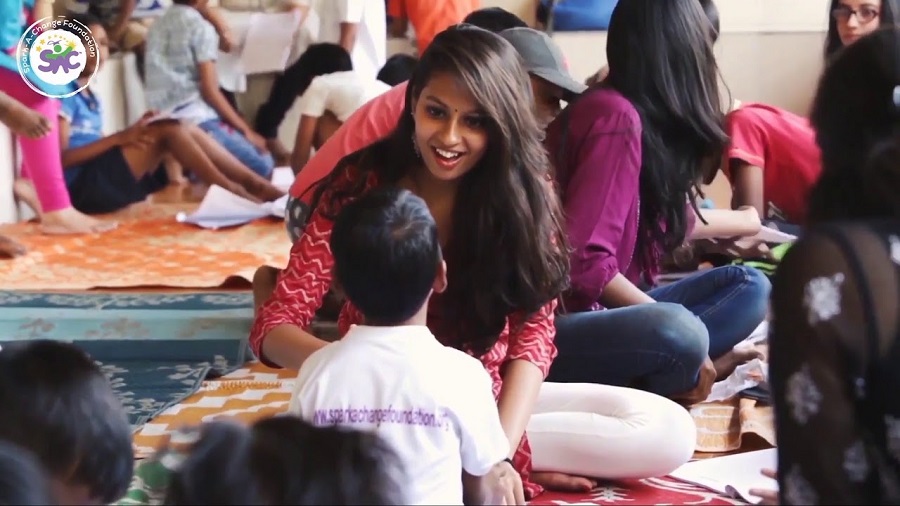 Most Spark A Change Foundation Mumbai children attend municipal or private aided schools and come from families with no formal education but aspirations of a better future through educating their children. Inadequate guidance and emphasis on "rote learning" results in children being "exam ready" without any real learning.
Spark A Change Foundation Mumbai strive to provide remedial education in a joyous, positive and encouraging ambience to enable children discover and realise their talents and potential. It is our endeavour at Spark A Change Foundation Mumbai to journey with the kids through their school years and equip them to be gainfully employable.
Address:- Garden No. 4, Next to Celebration Club, Lokhandwala, Andheri West, Mumbai 400053, Maharashtra, India
Address:- Tilak Udyan, Gulmohar Cross Road Number 9, MHADA Colony, Vile Parle West, Mumbai 400049, Maharashtra, India
Address:- Balwadi Opposite Mukesh Patel, Engineering College, Near Cooper Hospital, Irla, Vile Parle West, Mumbai 400056 Maharashtra, India
Contact No:- +91 93220-39703 | +91 98702-07738
Programs/Services:- Curricular, Impact, Co-curricular
Email:- info@sparkachangefoundation.org
8. Smile NGO Mumbai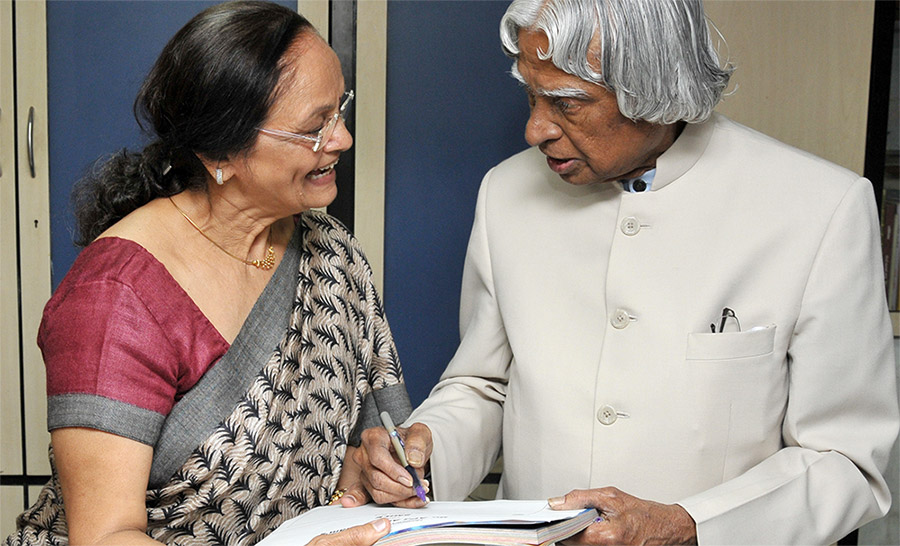 SMILE, or Society Moved to Instill Love with Empathy, is a registered non-governmental organization headquartered in Mumbai, India that reaches out to children and women from the underprivileged sections of society across urban and rural areas. It provides all-round support to these groups for education and empowerment, seeking to bring out their talents, build their confidence and make them fully independent and self-reliant.
Address:- Nepali House, Ground Floor, 254 Walkeshwar Road, Mumbai – 400 006
Contact No:- +91 98331 82727
Programs/Services:- UDAAN, MONTESSORI, UTKARSH, RURAL
Email:- smileorg1997@gmail.com, anaxi13@gmail.com