"Giving back to society" is not an unheard phrase; In fact, it is quite clichéd. Everyone from top MLAs to common man has said and heard about this idiom time and again. So, what does it actually mean? Simply put, 'giving back to the society' means helping the needy. We all live in a society and society provides us. We depend on our community and environment for all our needs. So, in turn, it becomes our responsibility to take care of our fellow human beings and our subsistence environment.
Top 10 Best NGO in Mumbai
A recent UNICEF report says that more than 80 million children drop out of school before they complete the age of eight years while over 8 million children are already out of school. In contrast, when 1.6 million children in India are benefitted by a top NGO, the same number of children attends school. That's the impact of Mid-Day Meal Programme that's run in government schools in India.
List of NGO in Mumbai with contact no, address, website, NGO description, email id, services & more.
1. Tara Foundation Mumbai
Empowering The Diffrently Abled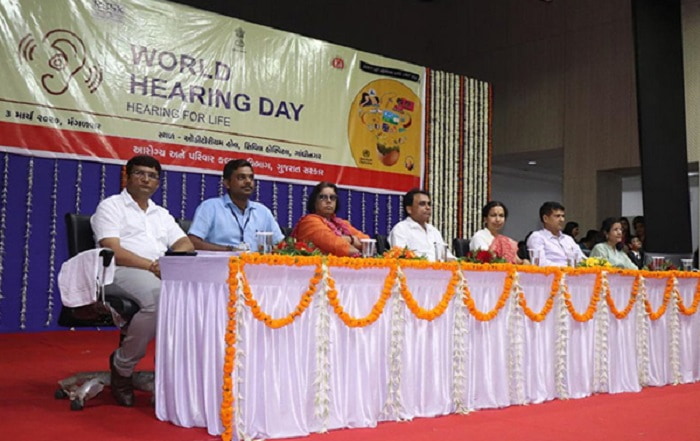 Tara Foundation - Best NGO in Mumbai
Tara Foundation Mumbai is one of the leading child hearing NGO in Mumbai help children for the Audiological, Speech Therapy, Occupational Therapy, Behavior Therapy, Vocational Training in Mumbai.
Be proud of yourself, you're really changing those little angels lifes! Your passion is admirable. Never give up! Children foundation trust in Mumbai and donation charity NGO in Mumbai, India
Complete care and guidance to avail the operative services like, Cochlear implants, cleft lip and cleft palate, Anotia/microtia (Absense of outer part of Ear), clubfoot, or any other disabilities.
Everyone deserves the gift of hearing who otherwise be suffering in the world of silence .The mission of the foundation is "No child is left deaf "echoes the above stated desire to break the world of silence For children with hearing loss, schools and preschools can be noisy and thus difficult learning environment. This preschool aims to overcome these obstacles with small teacher to student staff ratio and staff who are trained specifically in language stimulation and development to order to facilitate the transition to school. Includes socialization skills, language, cognition, fine and gross motor skills music and craft activities.
Website:- Tara Foundation
Contact No:- (022) 25271140/50
Address:- Juvekar Nursing Home, 17/18 shivsagar society, Shivpuri, chembur, Mumbai-71.
Email:- tarahealthfoundation@gmail.com
2. Arpan NGO Mumbai
Towards Freedom from Child Sexual Abuse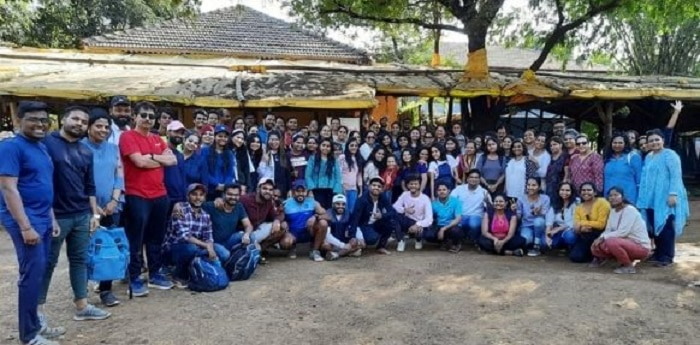 Arpan NGO Mumbai
At Arpan, we believe every child matters. Every child has a right to be safe and protected from sexual abuse and heal from its ill effects. Arpan is the largest NGO in India addressing this issue with over 120 professionals providing prevention and intervention services to children and adults irrespective of their socio-economic background, gender, sexuality, caste, religion and political affiliation. Arpan is scaling up its work and reach through partnerships with government bodies, school chains and NGOs pan India.
Operational at: Mumbai, Thane and Palghar in Maharashtra and across India through our various training programmes.
For whom: Children, Parents, Teachers, Schools, Adult Survivors, NGOs, Social Workers, Counsellors and Government Duty Bearers.
Website:- Arpan NGO Mumbai
Contact No:- +91 98190 86444 | 91 22 2686 2444 | 2686 8444
Address:- Arpan House, J/1, Cama Industrial Zone, Off. Valbhatt Road, Goregaon East, Mumbai 400063, India.
Email:- info@arpan.org.in
3. Abhilasha Foundation Mumbai
Convert Desire Into Reality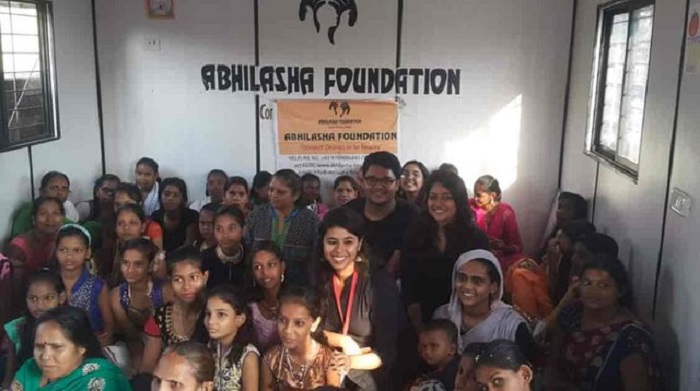 Abhilasha Foundation Mumbai
Abhilasha Foundation Mumbai is a non-profit NGO established under Society Registration Act, 1860 and The Bombay Public Trust Act, 1950, Abhilasha Foundation is a organization benefitting underprivileged children and their families through various projects on healthcare, education, nutrition, shelter, livelihood, women empowerment, child protection, and other social issues.
Abhilasha Foundation Mumbai works with the society to create positive transformation. Since its inception, the organization has worked to empower vulnerable sections of society, with a particular emphasis on children and women, by providing them with the opportunity to lead a life of dignity and freedom.
Website:- Abhilasha Foundation Mumbai
Contact No:- +91 22 28677820 | 97699 86440 | 98702 34440
Address:- Laxmi Chhaya Bungalow, Plot no: 27-27, RSC 11, Gorai-2, Borivali(W), Mumbai-400 091.
Email:- info@abhilasha-foundation.org
4. Tarang NGO Mumbai
Waves of A New Future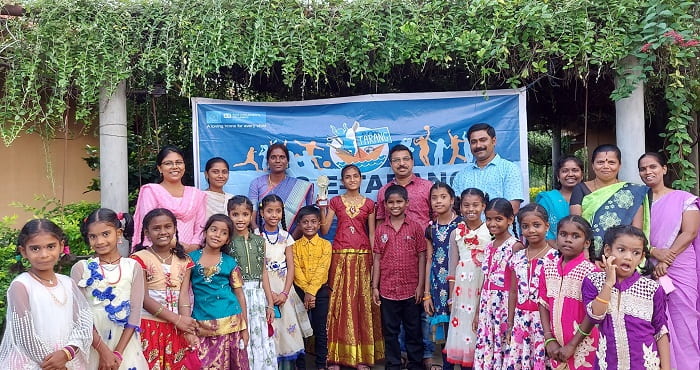 Tarang NGO Mumbai
Tarang is NGO based in Mumbai is created by like minded people who are up to making a huge difference in the world.
This NGO was formed to educate each and every child on this planet. Inside of this context we're planning to take different projects in and around Mumbai to start with.
We are working on projects like impacting results in night school, sponsoring children studies who cannot afford to go to school, inspiring children to attend school, providing them with different facilities that with aid them in completing there academic studies and make them self reliant.
Website:- Tarang NGO Mumbai
Contact No:- 022 4256 0056
Address:- 24, Nand Deep Industrial Estate, Opposite VITS Hotel, Ram Krishna Mandir Road, &, Kondivita Rd, Bhim Nagar, Andheri East, Mumbai, Maharashtra 400059.
5. Trishul (NGO) Mumbai
Non-profit organization in Mumbai, Maharashtra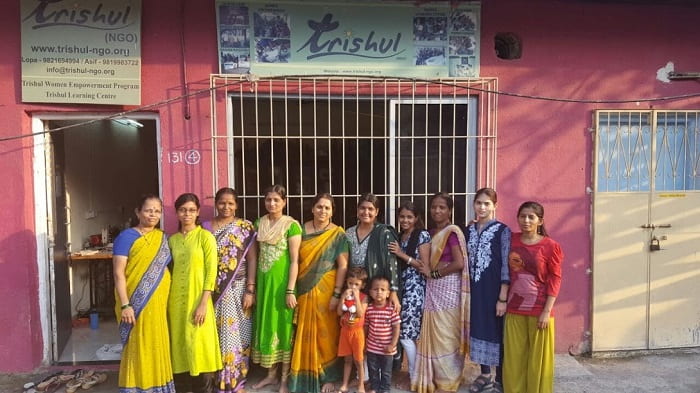 Trishul (NGO) Mumbai
Trishul (NGO) is a Registered Charitable Organization (Non-Profit) working towards building self-sustainable communities through skill development, education, and livelihood programs in urban slums and economically weak rural villages in India. Core programs focus on Empowering Women through skill development and Empowering Girl Child and children through education, scholarships, and mentoring. We also support Women and Children through Health and Nutrition Programs.
A registered charitable organization working towards building self-sustainable communities through skill development, education and livelihood programs in urban slums and economically weak rural villages in India. Core programs focus on Empowering Women through skill development and Livelihood Generation; and Empowering Children's through Holistic Education. Over last two decades, we have helped improve the quality of life for more than 50,000 families through several projects in the areas of hygiene and sanitation, waste management, education, health and nutrition, disaster management, youth empowerment and environment conservation.
Website:- Trishul (NGO) Mumbai
Whatsup:- 9819983722 | 9821694994
Contact No:- 9082011093 | 7051817401
Address:- After Welfare High School Ground, 131, First Floor, Trishul Women Empowerment Program, Aram Nagar Rd, Aram Nagar Part 1, Versova, Andheri West, Mumbai, Maharashtra 400061.
Email:- info@trishul-ngo.org
6. Sneha NGO Mumbai
Society For Nutrition, Education And Health Action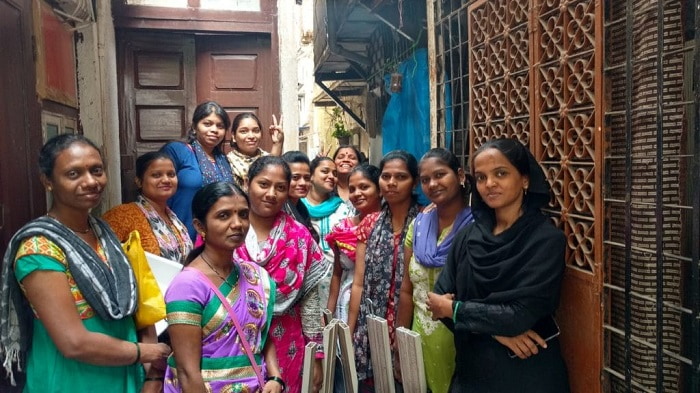 Sneha NGO Mumbai
Sneha NGO Mumbai is a non-profit organisation that works with women, children and public health and safety systems in Mumbai. Our innovative work in urban informal settlements aims to reduce maternal and neonatal mortality and morbidity, child malnutrition and gender-based violence.
In the early 1990's, neonatologist Dr. Armida Fernandez and her team were routinely caring for underweight and premature infants born into low-income households. These households often faced poor nutritional and health outcomes, especially among mothers and children. Dr. Fernandez and her team wanted to develop sustainable interventions that would go beyond simply providing stopgap solutions.
Website:- Sneha NGO Mumbai
Contact No:- (+91 22) 2661 4488 | 2660 6295 | 2661 4476 | +91 91675 35765
Address:- Society for Nutrition, Education & Health Action (SNEHA), Mumbai, Behind Building No. 11, BMC Colony, Shastri Nagar, Santa Cruz West, Mumbai 400 054. India
Email:- crisis@snehamumbai.org
7. HelpYourNGO Mumbai
Evaluate. Then Donate

HelpYourNGO Mumbai
Want to donate to an NGO? Donate to NGOs online on our website! HelpYourNGO gives you access to 600 NGOs working in 13 cause areas across India. If you are looking to donate to non-profit organisations, join our existing donation campaigns or find an NGO of your choice.
Looking to donate? Explore the campaigns on our website that list specific projects by different NGOs. Alternately, you can use our NGO profiles to estimate an NGO's size and budgetary needs relative to your donation amount
We source donation options worth Rs500 and more for you each month. Buy food for the elderly, educate a girl, support a patient undergoing treatment and many more options
Search our database of NGOs for one that meets your requirements. You can shortlist NGOs by name, cause, location, tax-benefits and check out our 'Recommended' NGOs as well
Website:- HelpYourNGO Mumbai
Contact No:- +91 022 2204 1250/51 | +91 8369059003
Address:- 103, Regent Chambers, Above Status Restaurant, Nariman Point, Mumbai - 400 021 Maharashtra. India
Email:- winnie@HelpYourNGO.com | nishant@HelpYourNGO.com | info@HelpYourNGO.com
8. United Way Mumbai
Fight Against Covid 19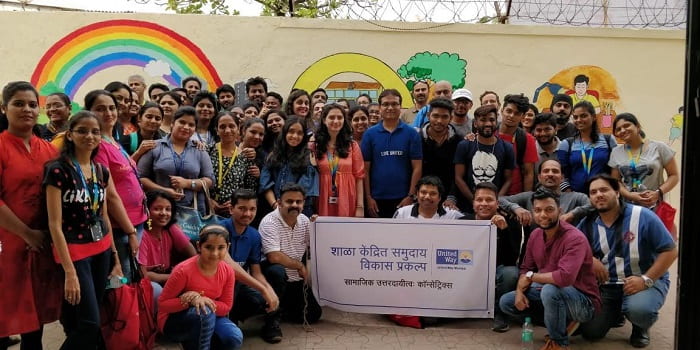 United Way Mumbai
United Way Mumbai improves lives by mobilizing the caring power of communities to advance the common good.
At the heart of our mission is the belief that we rise or fall together. We all have a stake in the betterment of our community and its members. Our goal is to bring people together - NGOs, companies, individuals and government agencies - to work towards improving community conditions.
Based on years of experience and understanding of the Indian development sector, United Way Mumbai has distilled six priority areas for interventions, and created solutions that go beyond short-term charity. These six areas of focus encompass the most pressing social problems of our communities and the solutions are designed to address their root causes.
United Way Mumbai envisions a nation where all individuals and families achieve their human potential through education, financial stability and healthy lives.
Website:- United Way Mumbai
Contact No:- +91 22 26567000
Address:- United Way Mumbai, 6th Floor, Mumbai Educational Trust, Bandra Reclamation, Bandra (West), Mumbai 400 050
Email:- contact@unitedwaymumbai.org
9. Akshara Centre Mumbai
Empowering Women & Girls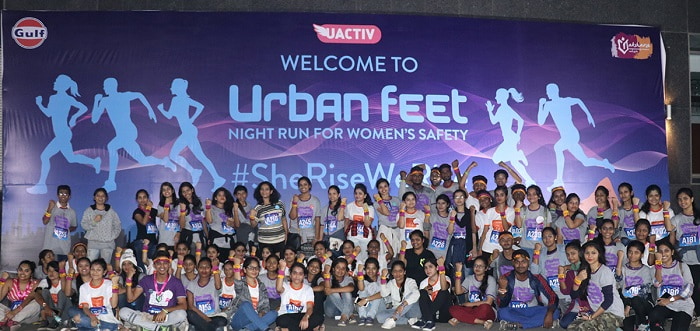 Akshara Centre Mumbai
Akshara Centre Mumbai is a not-for-profit women's organisation and resource centre working for the empowerment of women and girls. With 14 people leading the way, we have the backing of a strong volunteer base and a number of ambassadors lending their support to our cause. To add to that, on the left, you will see our partners (Harassmap, and Stand Up Against Violence) in this movement to make India a gender just country.
Akshara is a project of FREA-India, a registered Trust, No. F1656 (BOM), with an exemption from Income Tax under Section 80G and with a FCRA registration.
No one has not been impacted. But some are impacted more than the others. As a women's organisation, Akshara looked at the impact on women. One of the best NGO in Mumbai, India.
Website:- Akshara Centre Mumbai
Contact No:- 022 24328699
Address:- Akshara Centre, Dhuru Bldg, 2nd floor, opp Bank of Maharashtra, Gokhale Road, Dadar West, Mumbai 400028, India
Email:- akshara.frea@gmail.com
10. The Aarju Foundation (AF) Mumbai
The Desire For Life

The Aarju Foundation (AF) Mumbai
The Aarju Foundation (AF) is a non-profit, registered with the charity commissionorate of Mumbai as a community based organization that would essential working on marginalized populations and those affected and living with HIV, specific focus is provided on issues of Men who sex with Men population inclusive of transgender and hijra population in Mumbai and other district of Maharashtra.
The Aarju Foundation (AF) Mumbai implements its program activities in two ways: direct under a program and integrated with different programs. It has some objectives and some activities for those programs. While in implementation it tries to match/incorporate relevant objectives and activities. Through project(s) AF materializes its mission and vision encompassing components of a certain program or integrating different components of two or more programs.In field intervention it carries out its program/project activities through site/field offices. Presently it has site offices in Mumbai district of Maharashtra state.
Website:- The Aarju Foundation (AF) Mumbai
Contact No:- 022-65650247 | +91 9820173011
Address:- No. 4, Old Bawan Chawl, Near Voltas Company (Back Gate), T. B Kadam Marg, Kalachowki, Mumbai 400033, Maharashtra
Email:- aarju.manthan@yahoo.com
Tags:-
NGO list in mumbai
NGO in mumbai for medical help
Top 20 NGOs in mumbai
Best NGO near me
List of NGO in mumbai with contact details
International NGO in mumbai
NGO in mumbai for covid 19 (coronavirus)