Are you searching for best ophthalmologist or eye hospital in India? The search is difficult but you can do it with the help of this article. India being one of the most populated countries needs more number of ophthalmologists for eye hospitals. Thankfully today we have options.
We usually look for an eye doctor in India who can treat all our eyes problems like Cataract, Conjunctivitis, dry eyes, allergies, color blindness, glaucoma, Retinal disorders, redness, refractive errors and many more. There are also many specialists who deal in treating only cataract or retinal disorders. It is advisable to visit an eye hospital as soon you experience any kind of symptoms like blurred eyes, watery eyes or red eyes.
Timely treatment can help the patient from vision loss. Due to age it is obvious that eyes gets weak and the person may get blurred vision. Actually vision related problems are now seen in all age groups. Today due to online classes and too much use of virtual gadgets, everybody's eyes have been badly affected. Thus it is necessary to get our eyes regularly checked.
Why Eye Hospitals from India?
Today India is no more a backward country. India has all the modern equipments and tools to operate successfully. Moreover we can now see many foreign tourists coming to India for their treatment for to our excellent hospitality and facilities available to all the kinds of people. Moreover we give best service in reasonable rate. Thus for treatment for any eye related issues, India is the best place. Even the eye doctors in India are highly qualified professionals. 
Top 10 Best Eye Hospitals in India
List of top-rated eye hospitals in India with contact no, website, book an online appointment with contact no, address, reviews, treatments, doctors informations & more.
1. JP Eye Hospital
Reputed Cataract & Laser Eye Hospital in India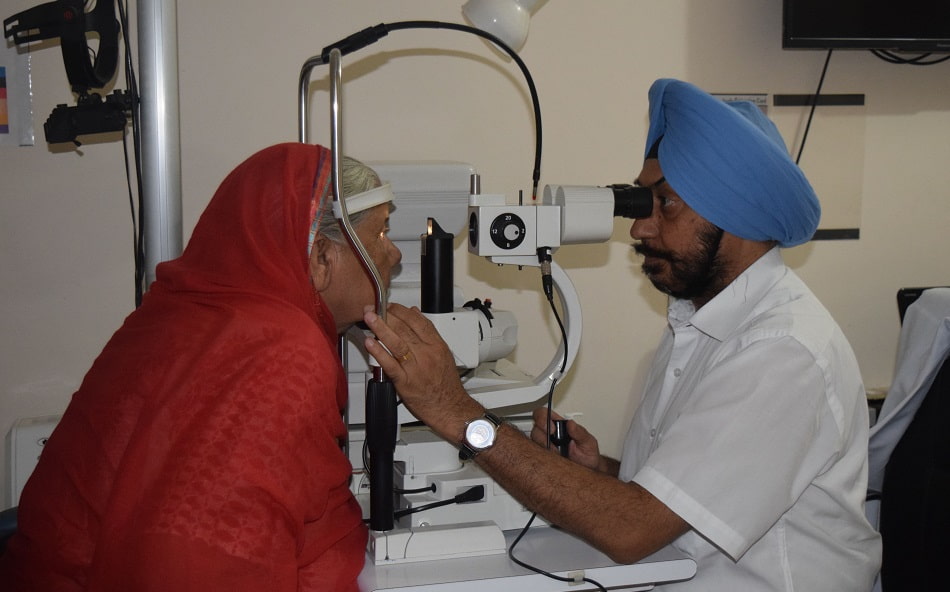 JP Eye Hospital is an ISO 9001:2008 Certified premier eye specialist hospital, located at Mohali, a satellite town of Chandigarh, known as the city beautiful. It is being run under the expert guidance of Dr. Jatinder Singh, a pioneer in Intraocular lens implantation since 21 years.
It is a super-specialty eye care hospital and is one amongst the top Eye Hospitals of India. Most sought after Eye Specialist in Tricity ( Mohali, Chandigarh, Panchkula) Dr. Jatinder Singh has to his credit more than 55,000 successful surgeries for various eye ailments that include more than 35000, intraocular lens implantation surgeries. A trusted eye surgeon, he is the president of The Project Ophthalcare Society, Mohali ( a charitable wing of J P Eye Hospital ), dedicated to the prevention and cure of worldwide blindness.
Website:- https://www.jpeyehospital.com/
Address:- Phase - 7, 35, Mohali Stadium Rd, Sector 61, Sahibzada Ajit Singh Nagar, Chandigarh 160062
Contact No:- 9216066613, 0172-2266613
Email:- jpeye357@gmail.com
2. Delhi Eye Centre
Professional Eye Hospital in India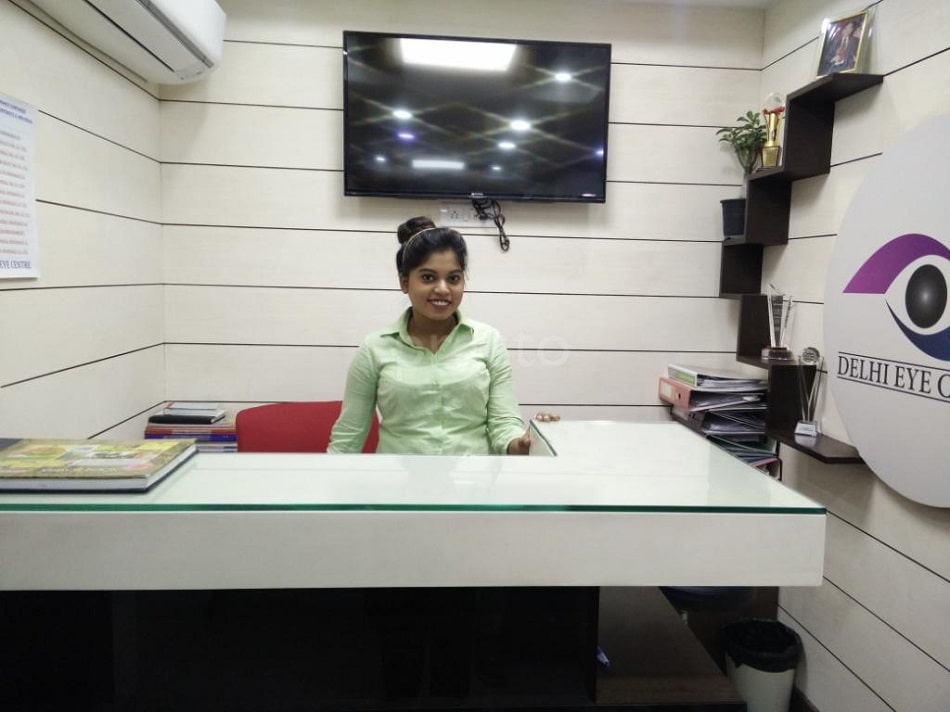 Delhi Eye Centre is dedicated to serve the society with unsurpassed professional and ethical amalgamation which would make us the first option for ophthalmic care in India. Delhi Eye Centre has the team of experienced eye surgeons who performs procedures such as Cataract Surgery, Lasik surgery, Glaucoma Treatment, ICL Eye Surgery, Oculoplastic surgery and other major eye surgeries in India. When it comes to latest and advanced lasik surgery and cataract surgery in India, Delhi eye Centre is the most preferred eye centre. We offer the best cataract surgery and LASIK laser surgery in India with latest treatment options.
Website:- https://www.delhieyecentre.in/
Address:- 3/24 Old Rajinder Nagar, Shankar Road, Opposite Post Office, New Delhi 110060
Contact No:- +91-9650604232
Email:- info@delhieyecentre.in
3. Kenia Eye Hospital
Multisuperspeciality Eye Hospital in India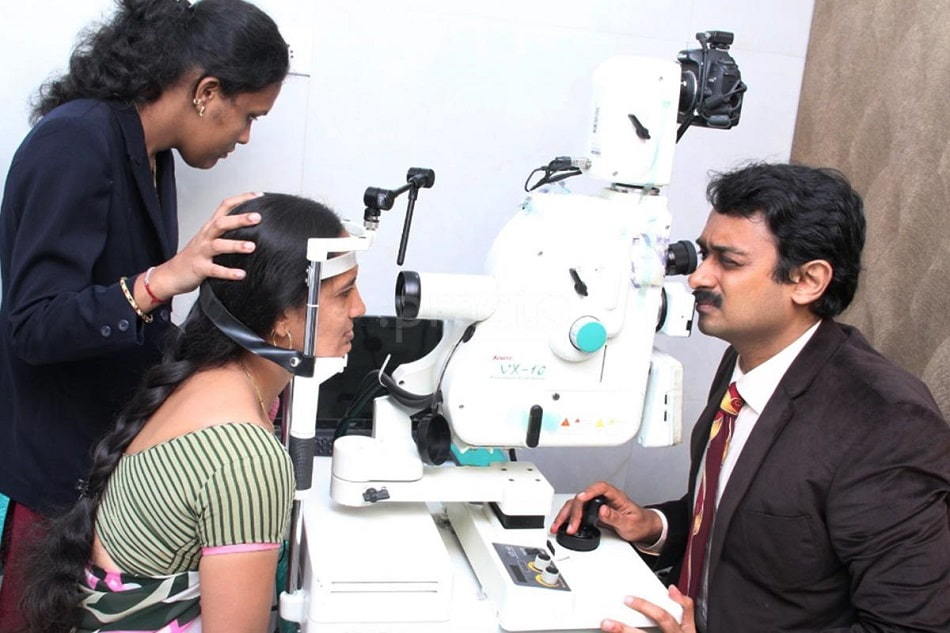 Kenia Eye Hospital with its motto to provide best, comprehensive and affordable eyecare under one roof. One of the early few centers, in India to provide, the next generation image guided cataract surgery- Verion and advanced bladeless Femtolasik.
Dr. Vaishal P. Kenia has been trained under world-renowned eye surgeons such as Prof. H. R. Koch and Dr. Jack Dodick. Attained his I.C.O. (UK) in 1997 & D.N.B. 1998. He has repeatedly been instrumental in bringing the latest techniques & technology overseas to the India.
Website:- https://keniaeyehospital.com/
Address:- 1st Floor, Rizvi Nagar, Near Sarang Restaurant, S.V.Road, Santacruz (W), Mumbai - 400 054
Contact No:- +91 91378 03844
Email:- info@keniaeyehospital.com
4. Sankara Eye Foundation India
Non Profit Eye Hospital in India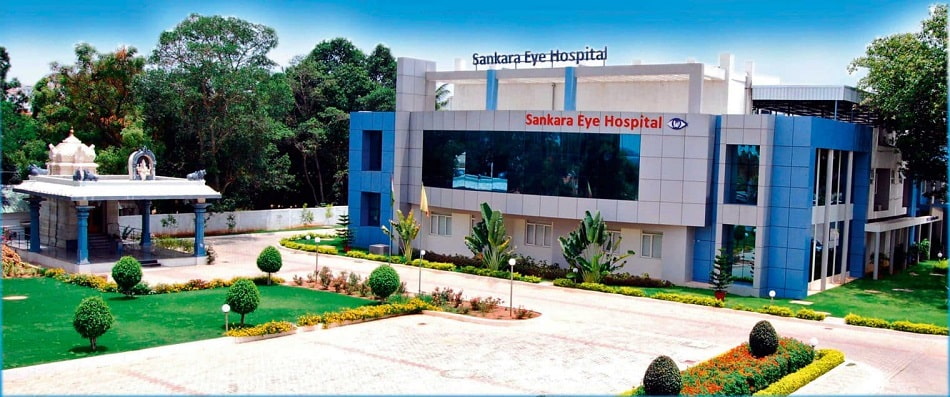 Sankara Eye Foundation India is a Not for Profit organisation committed to provide quality eye care services to the poor and marginalised sections of the society. Started as a small primary health care centre in the year 1977 by Dr R.V. Ramani and Dr Radha Ramani, today Sankara is one among the largest and fastest growing social enterprise managing 12 super specialty eye care hospitals located across Tamilnadu, Andhra Pradesh, Karnataka, Gujarat, Punjab, Uttar Pradesh , Madhya Pradesh ,Rajasthan and Maharashtra. Our Network Hospitals are equipped with state of the art technology to perform advance eye surgeries. Sankara Eye Foundation India is a protagonist of National Eye Health Care Movement in India, continuously transforming the eye care delivery structure through various Eye Care Initiatives across age groups, cutting edge technology, scientific approach, innovation, research & training.
Website:- https://drsolankieyehospital.com/
Address:- #191/1, Link Road, 2nd Cross, Malleswaram, Bangalore - 560 003
Contact No:- +91 95916 38090 | +91 08 2356 2211 / 2356 2299
Email:- info@drsolankieyehospital.com
5. KC Memorial Eye Hospital
Affordable Eye Specialist Hospital in India

K C Memorial Eye Hospital is a symbol of quality eye care in India for more than four decades, with a proven track record of superior service and pioneering work on treatment of eye diseases and surgeries. In an era when very limited facilities were available for eye related problems in India, late Dr. Hari Charan, after doing his D.O. FRCS from U.K. decided that the scene here has to change...
The goals at K C Memorial Eye Hospital were, and are, very clear - patients should get the latest and safest technology at an affordable price. No wonder the hospital acquired modern gadgets, for diagnosis and surgery much earlier than most of the bigger towns.
Website:- http://www.kcmemorial.com/
Address:- K-20 Malviya Marg, Malan ka Chauraha, C-Scheme, Jaipur 302001 Rajasthan, India
Contact No:- +91-141-2378811-12 / +91-141-2372642
Email:- kceye@yahoo.com | info@kcmemorial.com
6. Ajwani Eye Hospital
Super Speciality Tertiary Care Facility Eye Hospital in India

Ajwani Eye Hospital is a state of the art world class, super speciality tertiary care eye facility with cutting edge technology provided by highly skilled ophthamologists. Our mission is to excel in eye speciality services by highly motivated workforce and also promoting community eyecare. Our vision is to be the leader in improving the quality of life by providing best of total eye care through excellent technology and expertise. At this centre , we belive that patient is our prime focus and believe in providing the best of experience for any patient who visits our hospital. Compassion, Respect and Empathy are qualities that are inculcated in our team at Ajwani Eye Hospital India. We at Ajwani Eye Hospital also fulfill our social responsibility through charity at OPD which is going on since its inception and timely camps in unreached areas, to help the poor and needy and give them the GIFT OF SIGHT. With over 35 years of experience in this field, where as a team we have seen over 10 lakh patients and opearted over 1 lakh, we would continue to provide quality eye care services to our people in the years to come !!!
Website:- https://www.ajwanieyehospital.com/
Address:- E-4 / 118, Arera Colony, Opposite Jainamshree hospital, Near vande matram chouraha, Bhopal, Madhya Pradesh 462016
Address:- 115 Berasia Road Near, Apex Hospital Ibrahimganj Badabagh Sindhi, Colony, Bhopal, Madhya Pradesh 462001
Contact No:- +917552463333/32 | 2745700/800
Email:- contact@Ajwanieyehospital.com
7. Challa Eye Care Centre
One of The Best Eye Hospital in India

Dr. Ravi Prasad Challa is a leading Eye Specialist in Hyderabad, India and one of the pioneer in Cataract Surgery. He was one of the first Eye Specialist to do Sub 1mm Phaco Surgery for Cataract, Also Co-axial Micro Incision Cataract Surgery (COMICS) and implant first Bausch & Lomb MICS Lens. He has taught many upcoming ophthalmologists from different Eye Hospitals in Hyderabad, the nuances of Modern Cataract Surgery.
Website:- https://www.challaeyecare.com/
Address:- Lane Beside Mugdha Art Studio, Road No.2, Sagar Society, Banjara Hills, Hyderabad, Telangana 500034 India
Contact No:- +91 9849204178
Email:- challaeyecare@gmail.com
8. Contacare Eye Hospital
The World's Largest Eye Care Network in India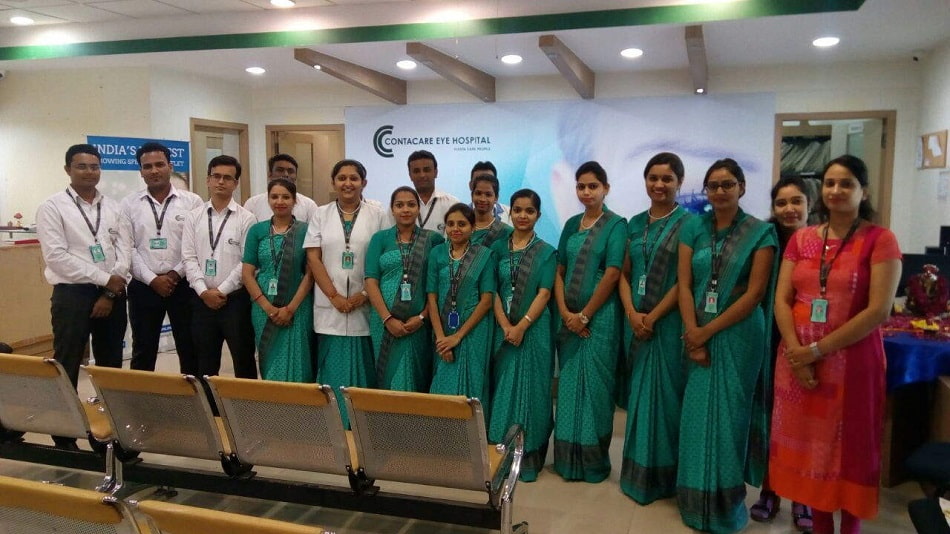 Contacare Eye Hospital has stood for advance eye care facilities & excellence in our commitment to provide best quality services in India. Insure Eye Institute's specialist doctors have successfully treated 5 Lacs+ patients in India. Insure Eye Institute are rated among the best in India having 17+ eye care hospital across 8 states. The high success rate can be attributed to the experienced and trained eye doctors (ophthalmologist) Insure Eye Institute specialist doctors have more than a decade of experience in treating patients.
Website:- http://www.contacareeyehospital.com/
Address:- Rupam Tower, Main Road, Kankarbagh Near Tiwari Bechars Petrol Pump,Patna Bihar-800020.
Contact No:- 9709065335 | 9122677336 | +91 93249 99942 / 41
Email:- customercare@contacare.com
9. Madhav Netralaya Eye Institute & Research Center
Leading Eye Specialist Center in India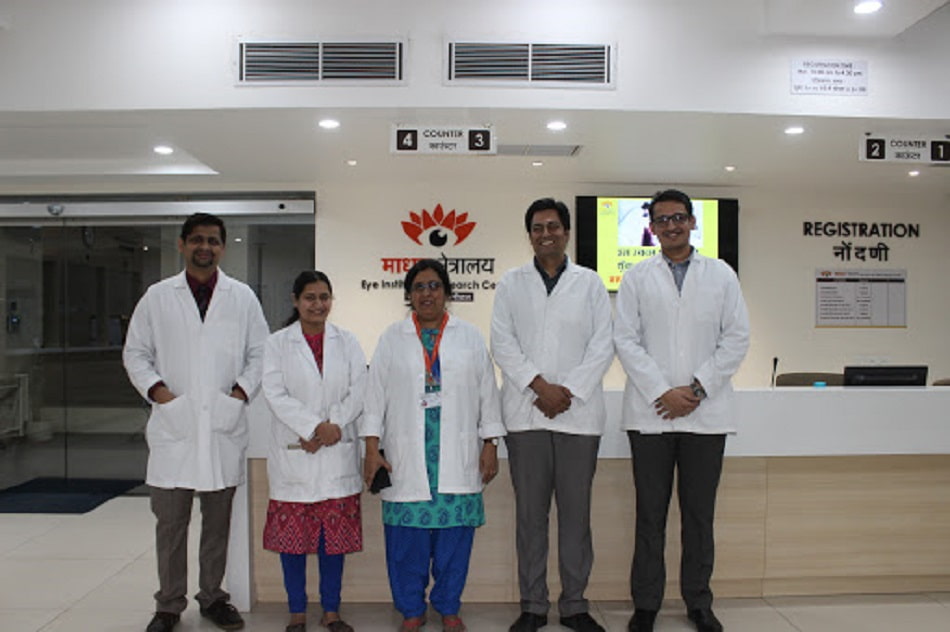 Established in the year 2018, Madhav Netralaya Eye Institute & Research Center in Wardha Road, Nagpur, India is a top player in the category Eye Hospitals in the India. This well-known establishment acts as a one-stop destination servicing patients both local and from other parts of Nagpur. Over the course of its journey, this business has established a firm foothold in its industry. The belief that patients satisfaction is as important as their products and services have helped this establishment garner a vast base of patients, which continues to grow by the day. This business employs individuals that are dedicated to their respective roles and put in a lot of effort to achieve the common vision and larger goals of the company in India. In the near future, this business aims to expand its line of products and services and cater to a larger client base in India.
Website:- https://www.madhavnetralaya.org/
Address:- Purushottam Bhavan, Samaj Bhushan Griha Nirmaan sahakari Sanstha, Near Gajanan Nagar T Point, Ajni Nagpur, Maharashtra – 440015
Contact No:- +91 712 2253233 | +91 712 6785200
Email:- info@madhavnetralaya.com
10. Sanjivani Eye Hospital & Phaco Centre
Top-rated Eye Hospital in India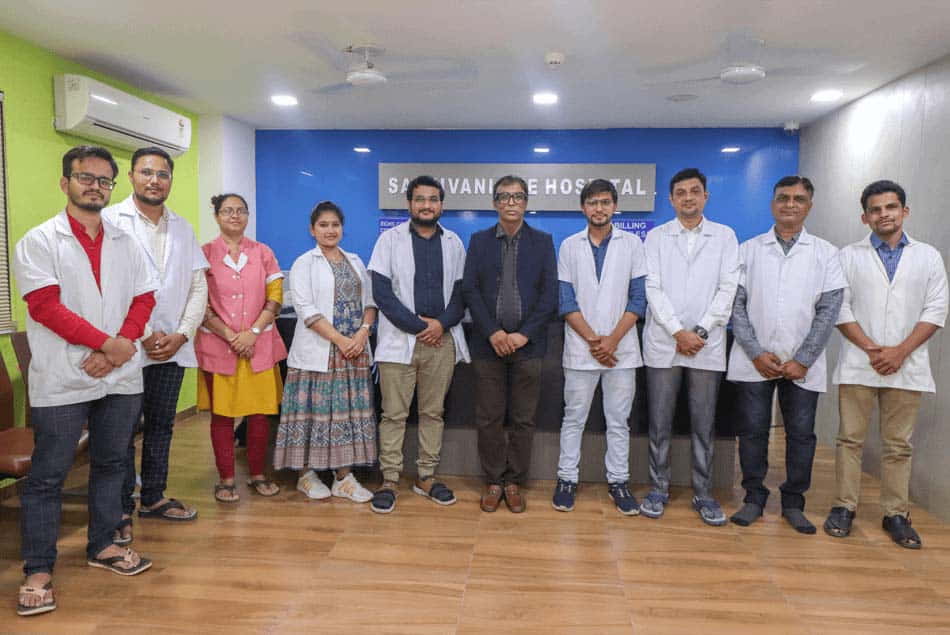 Sanjivani Eye Hospital & Phaco Centre, Top rated best eye hospital in India. Our eye treatment centre and eye care hospital in Ahmedabad have all type of facilities available for eyes care laser treatment clinic centre Cataract "LASIK" 100% cure by a specialist, team of best professional machinery and highly skilled eye specialist team will ensure that all your eyes problem will be solved at affordable cost.
Sanjivani Eye Hospital & Phaco Centre, performed more than 100000+ peacock surgery, 4500+ lasik surgery, 250+ ICL surgery in India, 50+ ICLT, he has done more than 1000+ premium Iol surgery which includes multi focal Iol, toric Iol, multi focal toric Iol, accommodative Iol.
Address:- 1st Floor, Rudra Complex, Opp Maniben Eye Hospital, Near Shardaben Hospital, Ahmedabad, Gujarat 380018
Address:- 203 Satved Complex, Near Valu's Hospital and Golden Triangle, Navrangpura, Ahmedabad, Gujarat 380009
Contact No:- +91-9510446506
Email:- sanjivanieyehospital@gmail.com